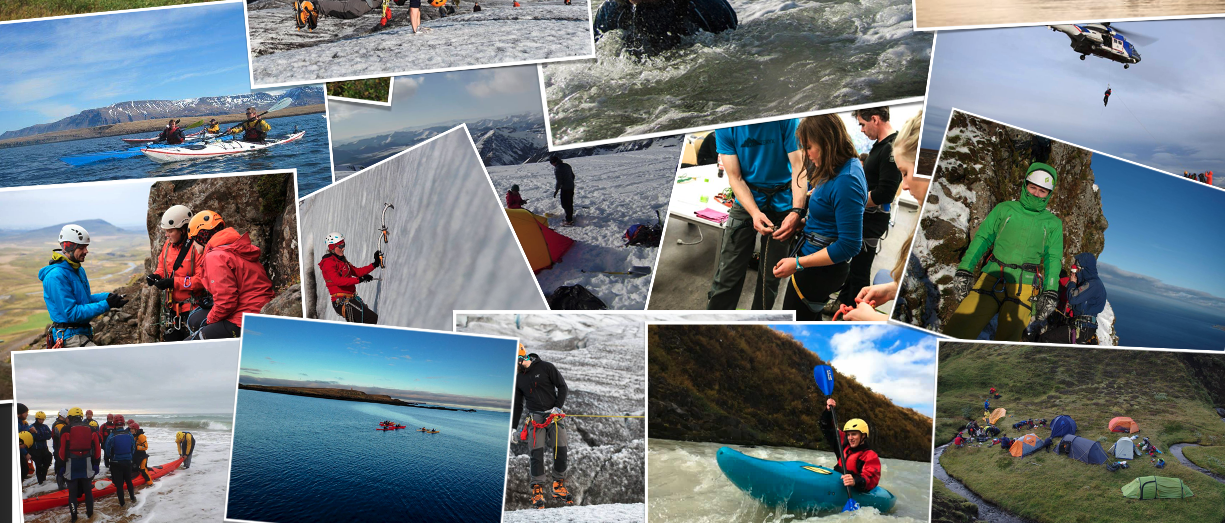 The program is delivered with extensive time engaged in field activity courses and compressed and modularized classroom course instruction. Approximately twelve weeks of classroom instruction and twelve weeks of field activity courses make up the program. All course credit completed in the Adventure Guide Certificate is transferable to other Adventure Studies Department programs at TRU.
Students who wish to continue their adventure studies at TRU may ladder directly into the Adventure Guide Diploma, the Adventure Management Diploma, or the Adventure Major in the Bachelor of Tourism Management degree.
If any questions arise regarding our course selection, please contact us.
Information about individual courses, both theoretical and on-site training courses
Avalanche Skills Training Level 1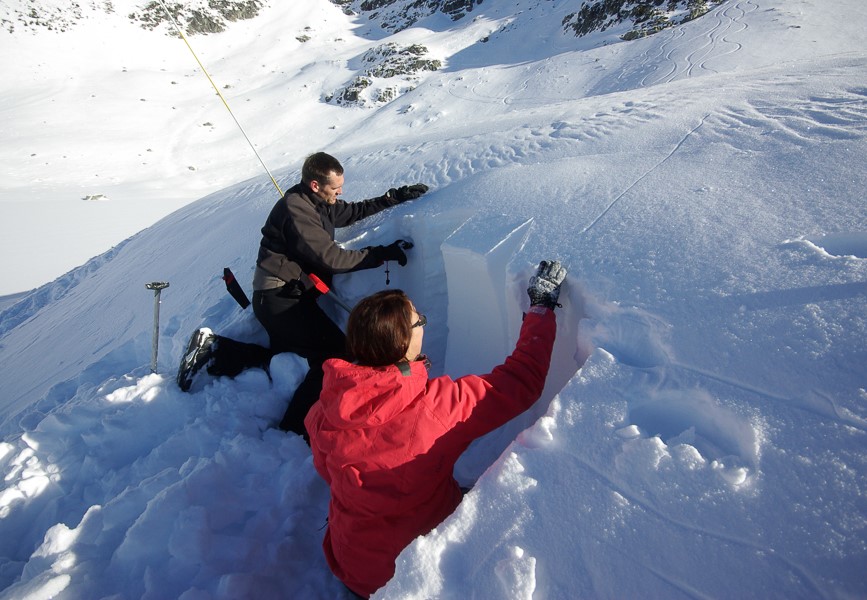 In this course students will learn how to recognize avalanche terrain and how to self-rescue. An AST 1 is 2 days in the classroom and 1 day in the field. Students will learn about avalanche formation and release, identify avalanche terrain, the basics of trip planning, optimal use of tools and resources like the avalanche forecast to mitigate the avalanche risk, use appropriate travel techniques in avalanche terrain, and introduction to companion rescue.
The Wilderness Environment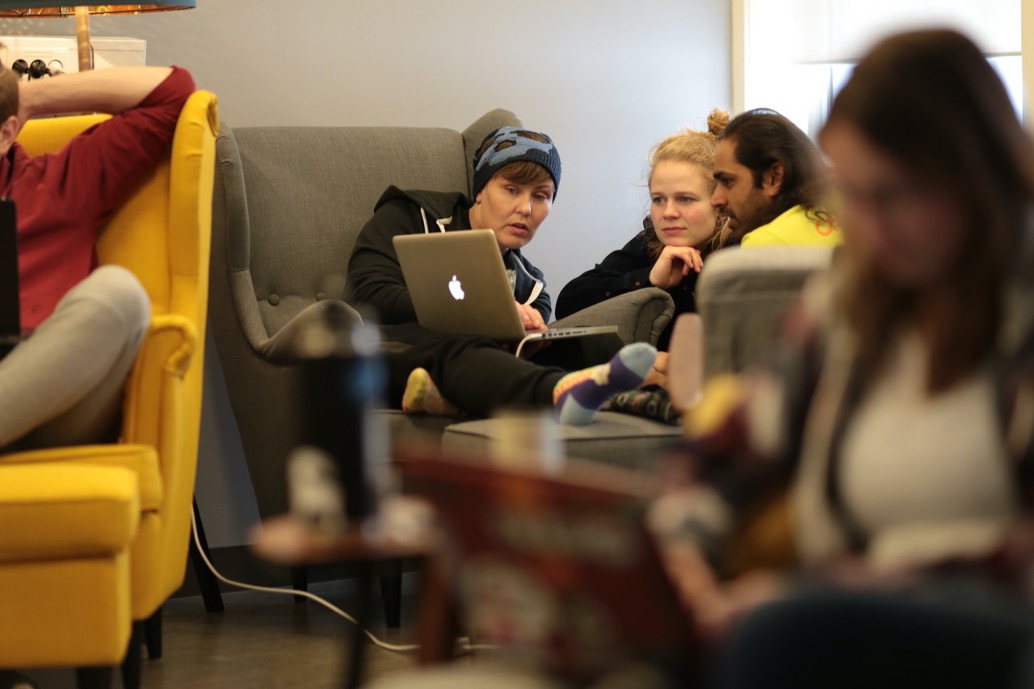 The content of this classroom and online course is designed to give the students an overview of the elements that form our wilderness environment, as well as explore their relationships with adventure guiding. Geographic features, differing wilderness environments, mountain geomorphology, weather, climate, glaciology, current environmental concerns, etc., are subjects that will be studied. A portion of this course will also be devoted to current and future issues affecting the wilderness environment and their impacts on adventure guiding. As adventure guides, in depth knowledge of the wilderness environment is necessary from both a value added and a safety perspective.
Winter Camping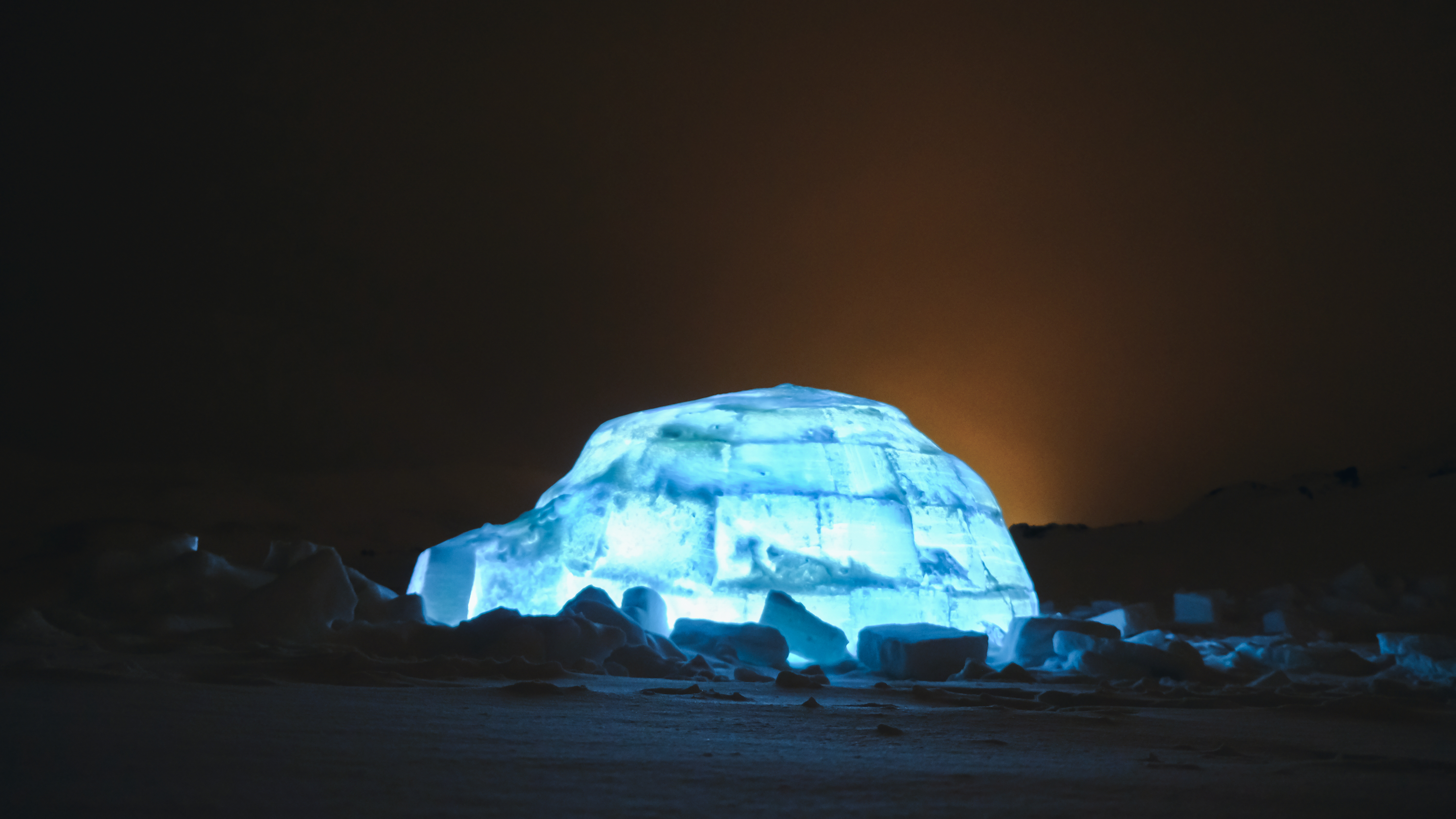 The 3-day winter module is a non-cost elective for students and builds on the concepts that were delivered and practiced in the Fall during Wilderness Travel. This module will focus on the skills unique to a winter environment, helping students to develop a foundation towards effective wilderness living skills in a winter environment. Personal preparedness, personal care and trip planning are the foundations of individual and group travel. This course will cover the theoretical and philosophical components of fundamental winter wilderness living skills and knowledge.
The Adventure Tourism Industry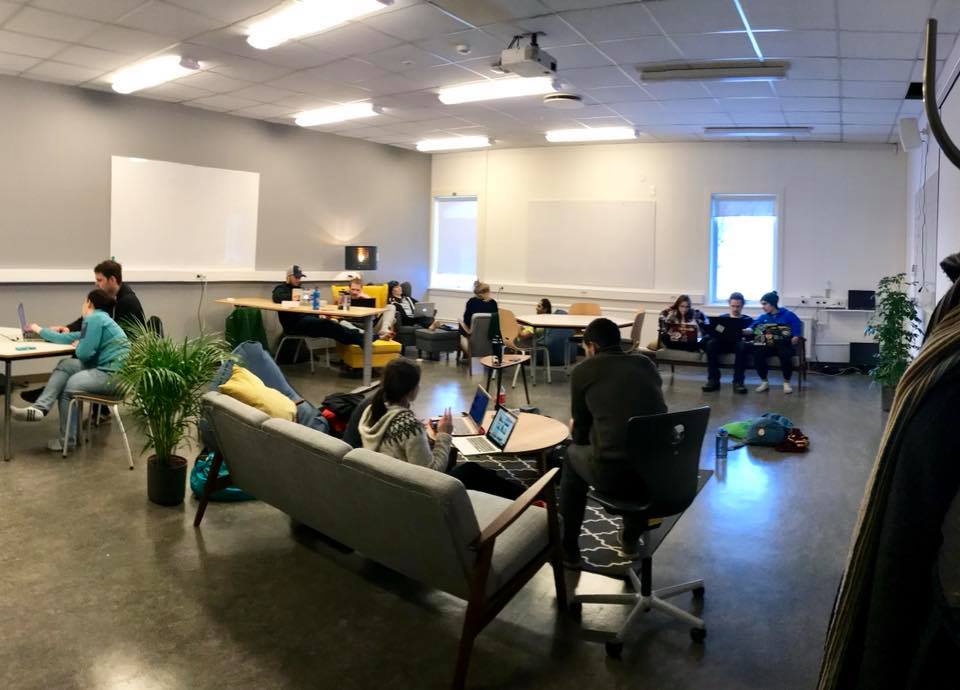 This classroom course will explore the origins of the tourism industry and the adventure tourism sectors, explore their differences, their philosophical foundations and historical roots, past and future trends, with a focus on current issues. Students will also be exposed to key organizations, government agencies as well as explore career possibilities in the tourism industry and the adventure tourism sector.
Wilderness First Responder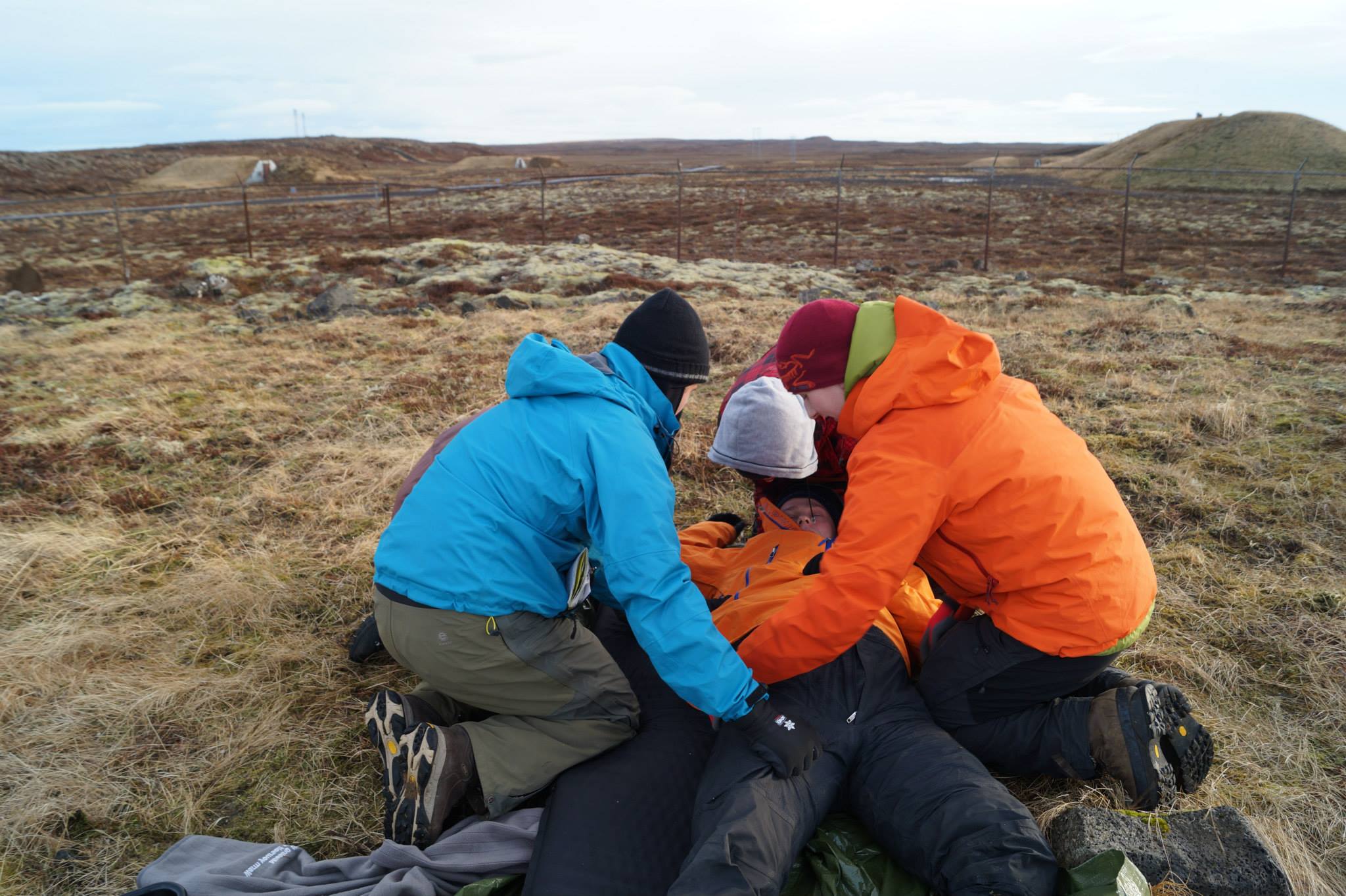 The Wilderness First Responder 8-day (80 hour) course is designed to provide participants with the tools to make critical medical and evacuation decisions in remote locations. Classroom lectures and demonstrations are combined with realistic scenarios where mock patients will challenge you to integrate your learning. Learning takes place both in the classroom and in outdoor settings regardless of weather conditions. Upon successful completion of the course, students will obtain Wilderness First Responder and CPR-C certification through Wilderness Medical Associates International.
Expedition Planning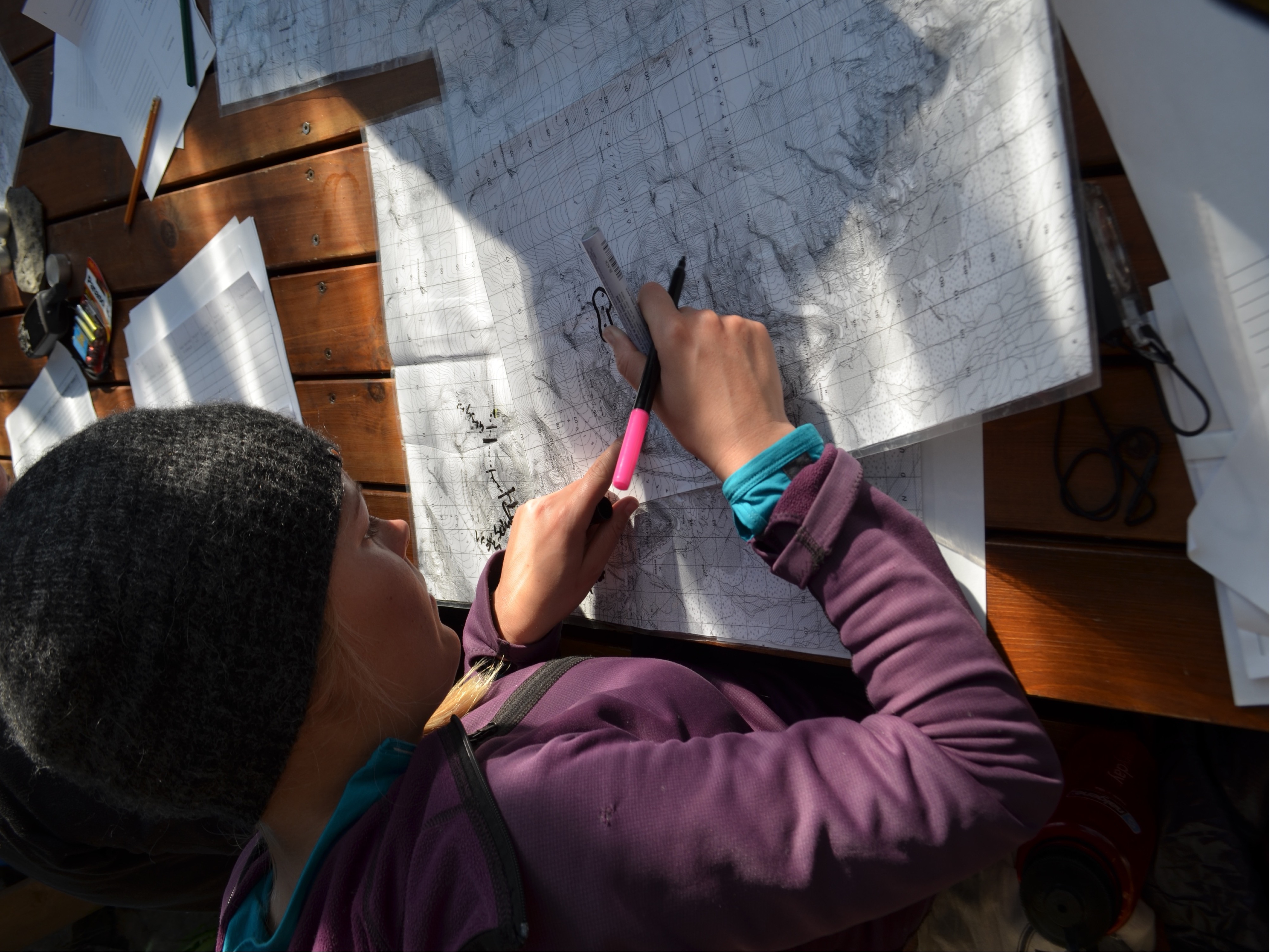 This classroom course is focused on the planning and leadership of local and international adventure expeditions. Aspects of expedition planning include research and analysis of local and international expeditions, finding inspiration and resources, goals and mission statements, risk management, equipment and communication, planning timelines and implementing schedules, creating and using a budget, sponsorship, food planning, physical and mental training, and permit acquisition. Aspects include participant selection, expedition dynamics, leadership styles and group decision-making, expedition behaviour, commercial expeditions and client expectations, cultural considerations in an international setting, dealing with adversary and uncertainty.
Guiding Leadership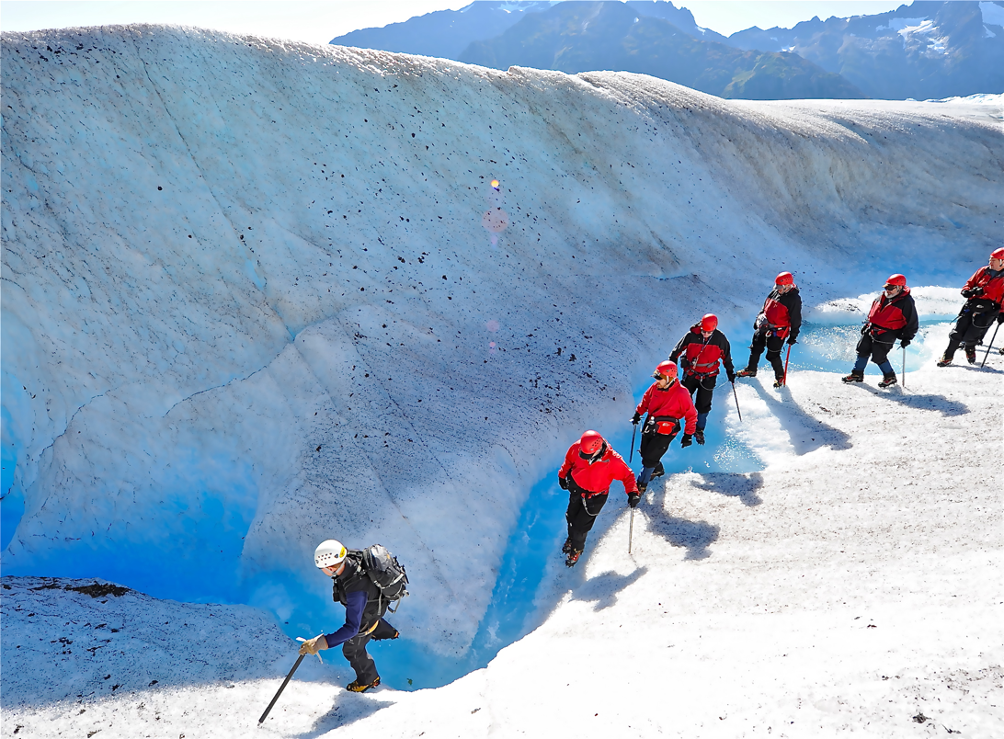 This classroom course explores the role of leadership as it applies to guiding in a wilderness adventure environment. Topics include philosophical origins of leadership, individual behaviour and motivation, emotional intelligence, effective communication, self-disclosure, leadership theories, group development and dynamics, problem solving and conflict resolution, teaching and instructing, facilitation, and decision-making.
Glacier Skills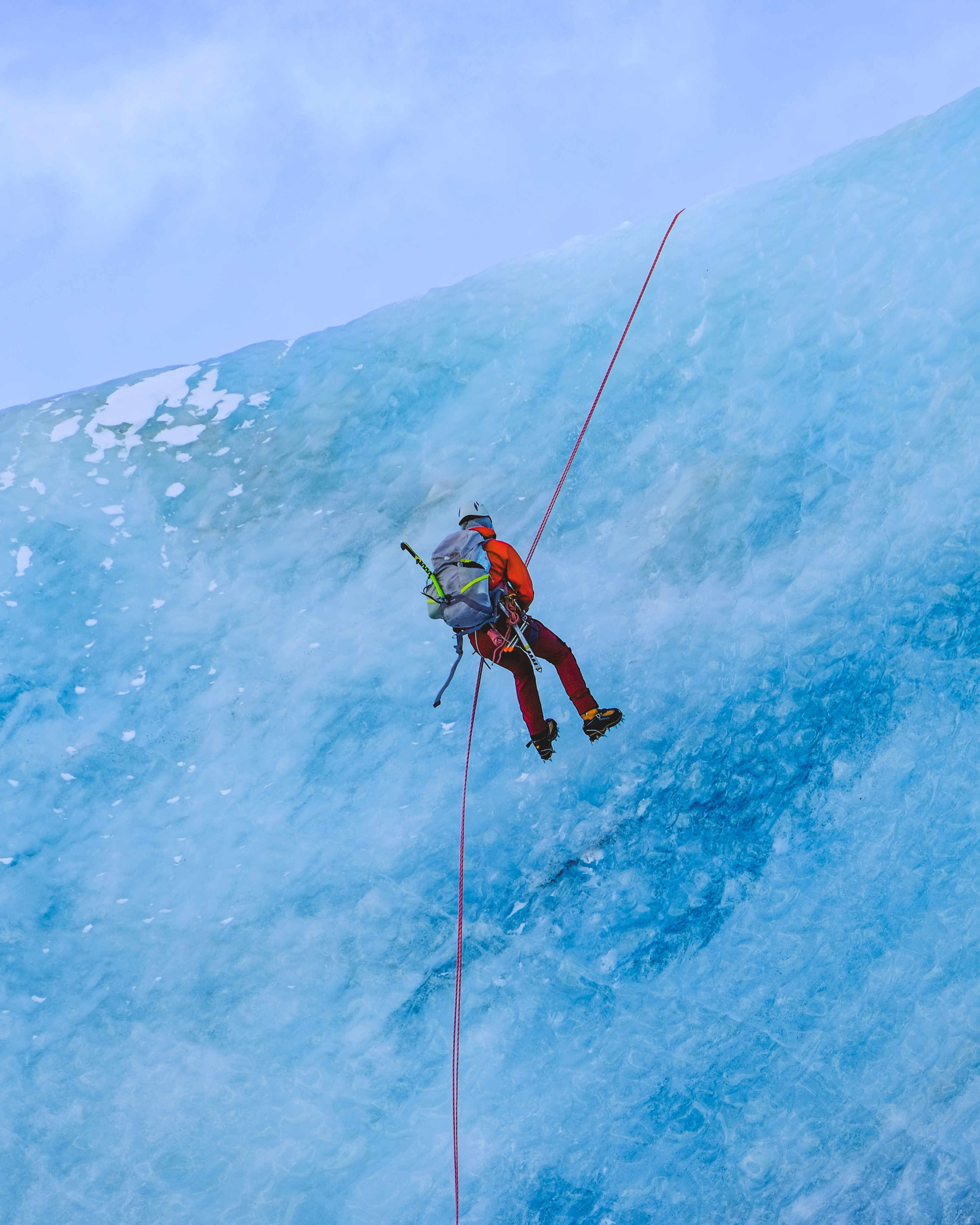 Glacier Skills is a 6-day training course for guiding on outlet glaciers in the summer under supervision by standards set by the Association of Icelandic Mountain Guides (AIMG). Students will show adequate performance in the glacier environment to guide under supervision on outlet glaciers with no snow cover in Iceland. This will involve equipment, route selection, client care, logbooks, rescue, and hazard management.
Whitewater Kayak 1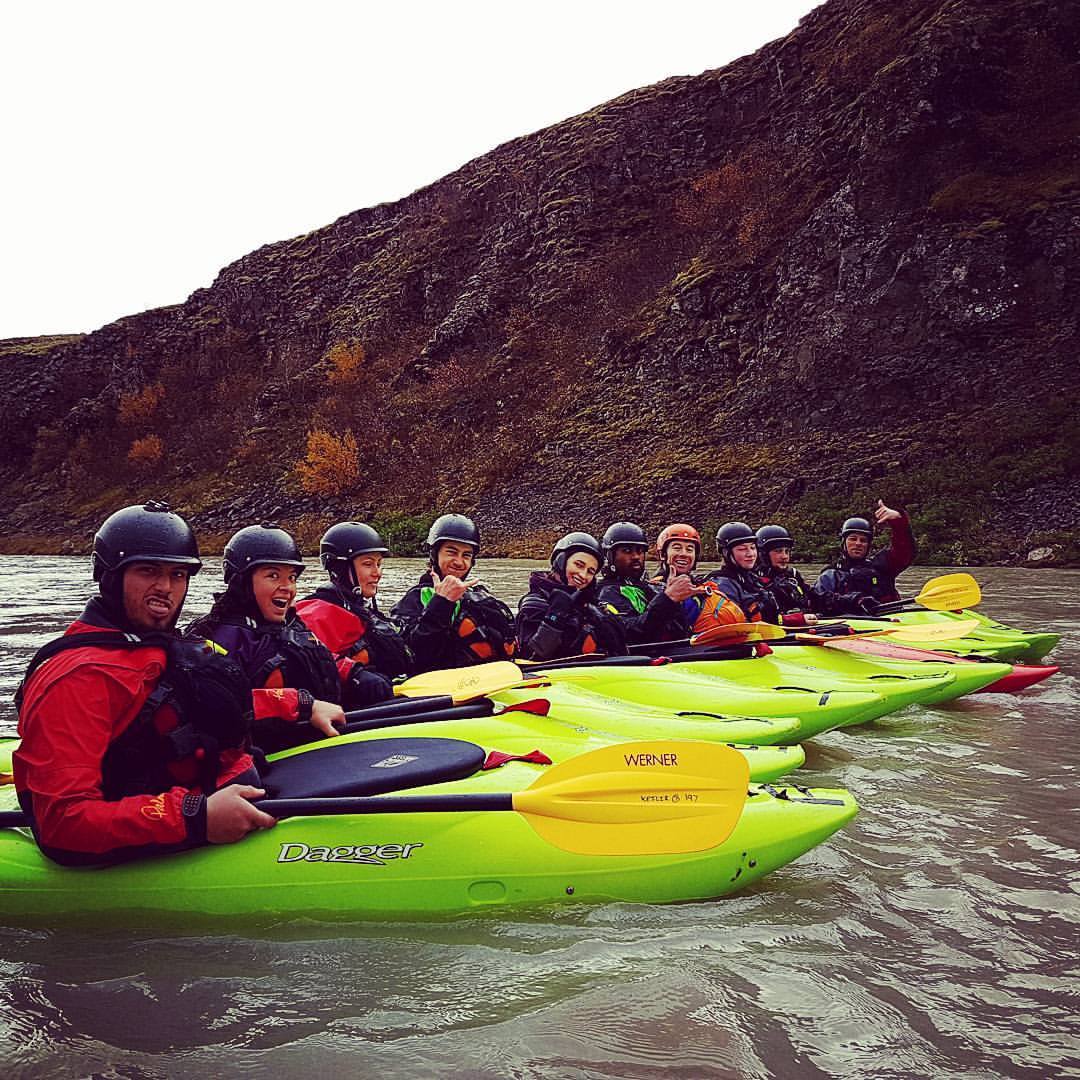 This 5-day course is designed to introduce students to the foundational techniques and concepts of whitewater kayaking. Students will develop the skills and knowledge necessary to identify and manage river hazards and successfully navigate whitewater rapids up to class 3. Skill development in this course lays a foundation for future whitewater kayaking, rafting, and sea kayaking.
Whitewater Rescue Technician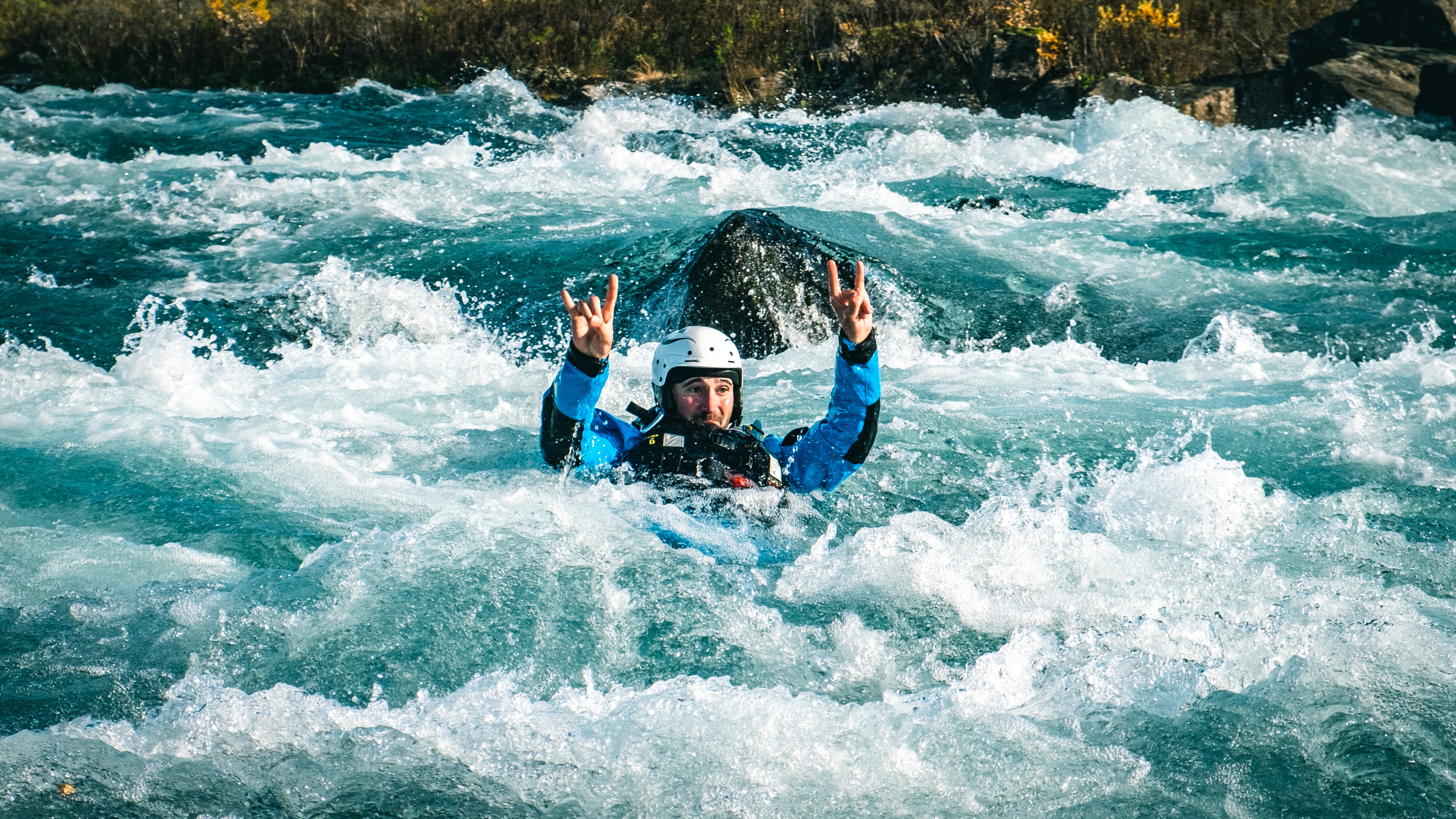 Whitewater Rescue Technician is a 5-day course designed to teach basic safety and rescue skills in a class 2/3 swift water environment. Students will train with shore and water-based rescue techniques, perform rescues in moving water, create improvised rescue systems, and utilize simple mechanical advantage rope systems. The course is taught through a combination of dry land classroom sessions, on-water skill development sessions, and practical rescue simulations. Successful completion will result in an Rescue 3 international - Professional Whitewater Rescue Technician certification.
Wilderness Travel
This course reviews the theoretical and practical aspects of wilderness travel and is an introduction to the organization of wilderness trips. It consists of a 4-day classroom theory component and a 5-day backpacking module. This course is the foundation of the program and a prerequisite for all other courses. Classroom topics include: theory related to clothing, equipment, navigation, environmental concerns, travel techniques, and trip planning. Field topics include: navigation, route selection, group management, pacing, minimum impact camping, and hazard awareness.
Rafting 1
The general objectives of this course are to enable the participants to safely guide and operate, paddle powered commercial river rafts in Class 2+ rapids. Course topics include rafting equipment, maintenance, paddle rafts, case studies, raft management, and guest management. Upon completion of the course, students will be awarded the "Trainee" status through the International Rafting Federation. It is possible for students to obtain the IRF Level 2 or Level 3, if they do 10 days of guiding after the Rafting 1 course.
Whitewater Kayak 2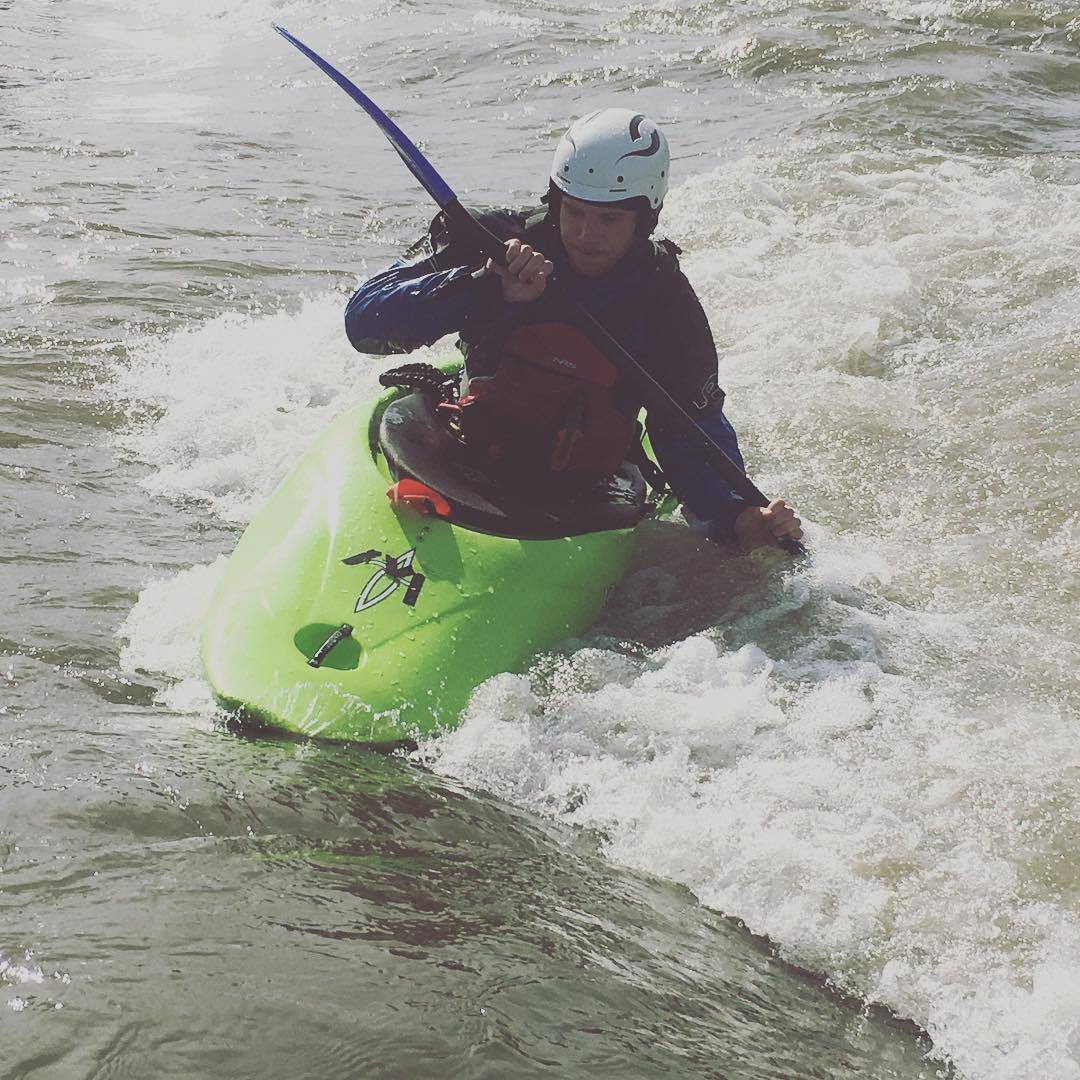 This course is structured for students who have prior whitewater kayaking experience, have completed Kayak 1 and are comfortable manoeuvring in class 2+ whitewater (novice/intermediate level). Emphasis will be placed upon intermediate skills development including: group and self-rescue, eddy turns & ferrying, surfing, group management and leadership. This course will prepare students to safely paddle up to class 3 waters independently and safely lead small groups on class 2 whitewater river sections. It is a prerequisite for all students wishing to progress on to ADVG 2530 (Kayak 3) and the Level 1 Kayak Instructor through Canoe Kayak B.C.
Rock Climbing 1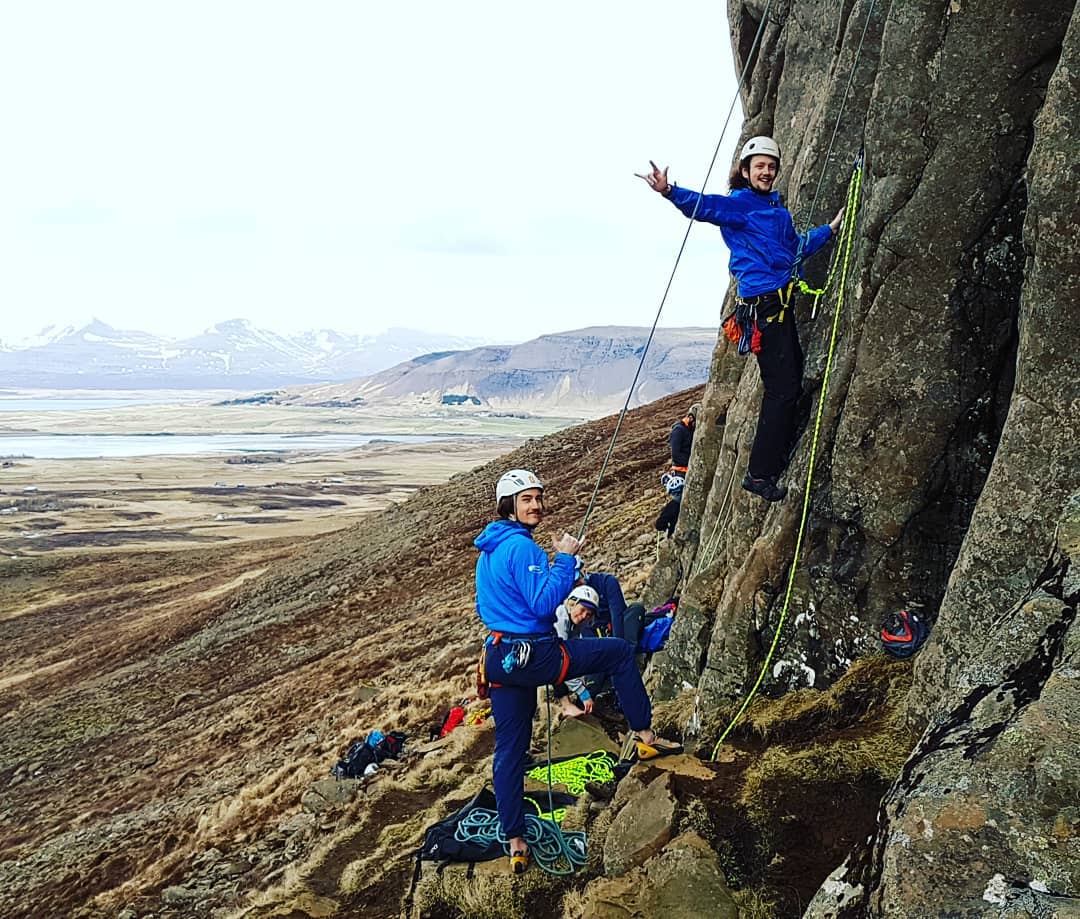 This is a rock climbing personal skill development course designed to build a foundation in industry standard systems. Areas that are emphasized include hazard management, related communication and movement skills, rope & equipment handling, knots and systems, traditional and fixed protection use, belay systems and anchors, and leading strategies. Students will have the opportunity to lead climb on both bolted and gear routes by the end of the course. Upon completion of the course the student may be recommended for the Canadian Mountain and Ski Guide - Climbing Gym Instructor Level 1 and Tope Rope Climbing Instructor certifications.
Sea Kayak 1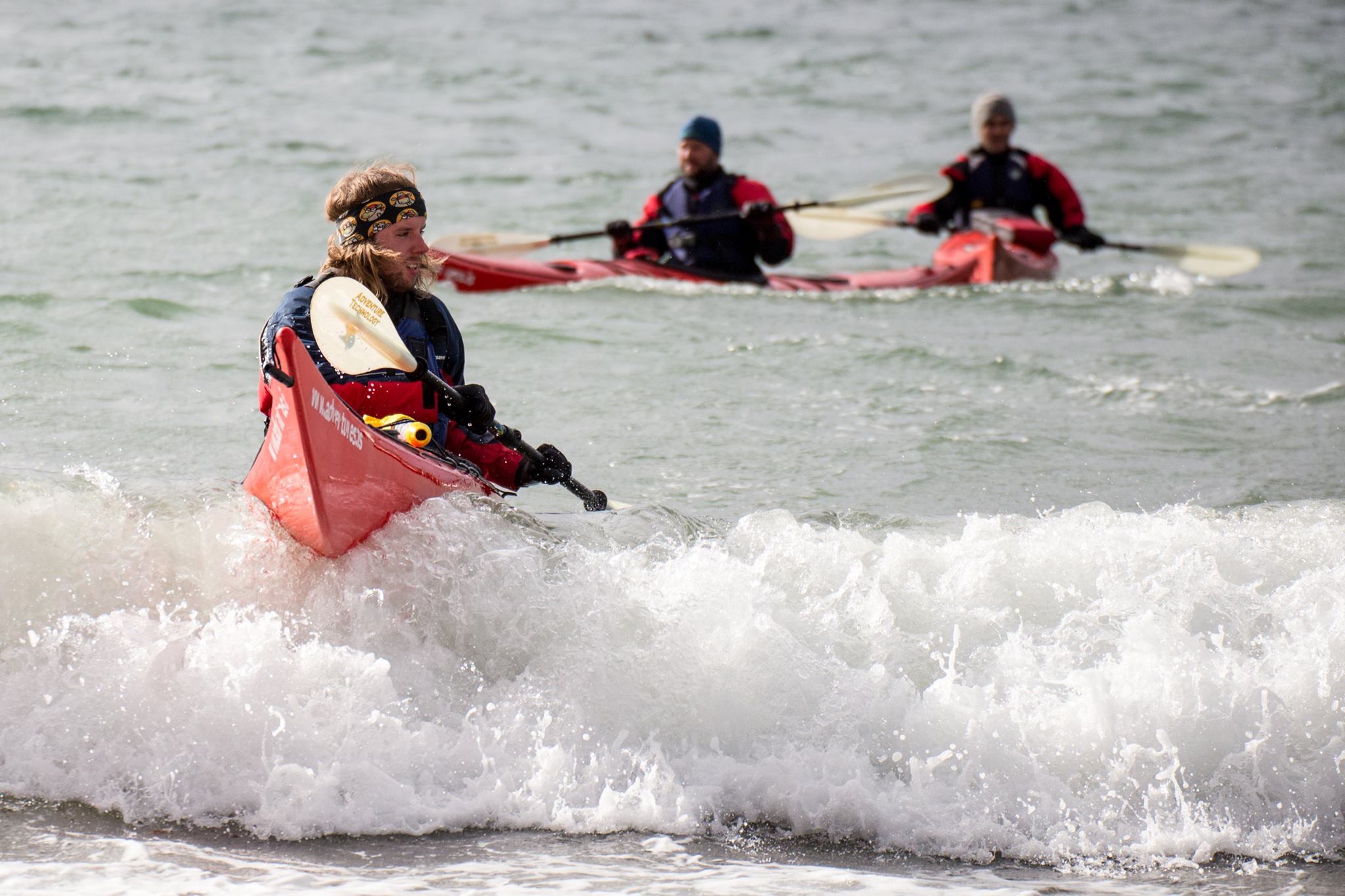 A 9-day introduction course (2 days in the classroom and 7 days in the field) designed to expose students to the fundamentals of sea kayak guiding. Emphasis is placed on: navigation, rescue techniques, surf zone skills, open coast skills, weather, leadership and natural history. Upon completion of the course, students have the opportunity to be awarded the ISKGA Fundamentals Level 2 certification, obtaining a number of modules necessary to become and ISKGA Coastal Guide.
Mountaineering 1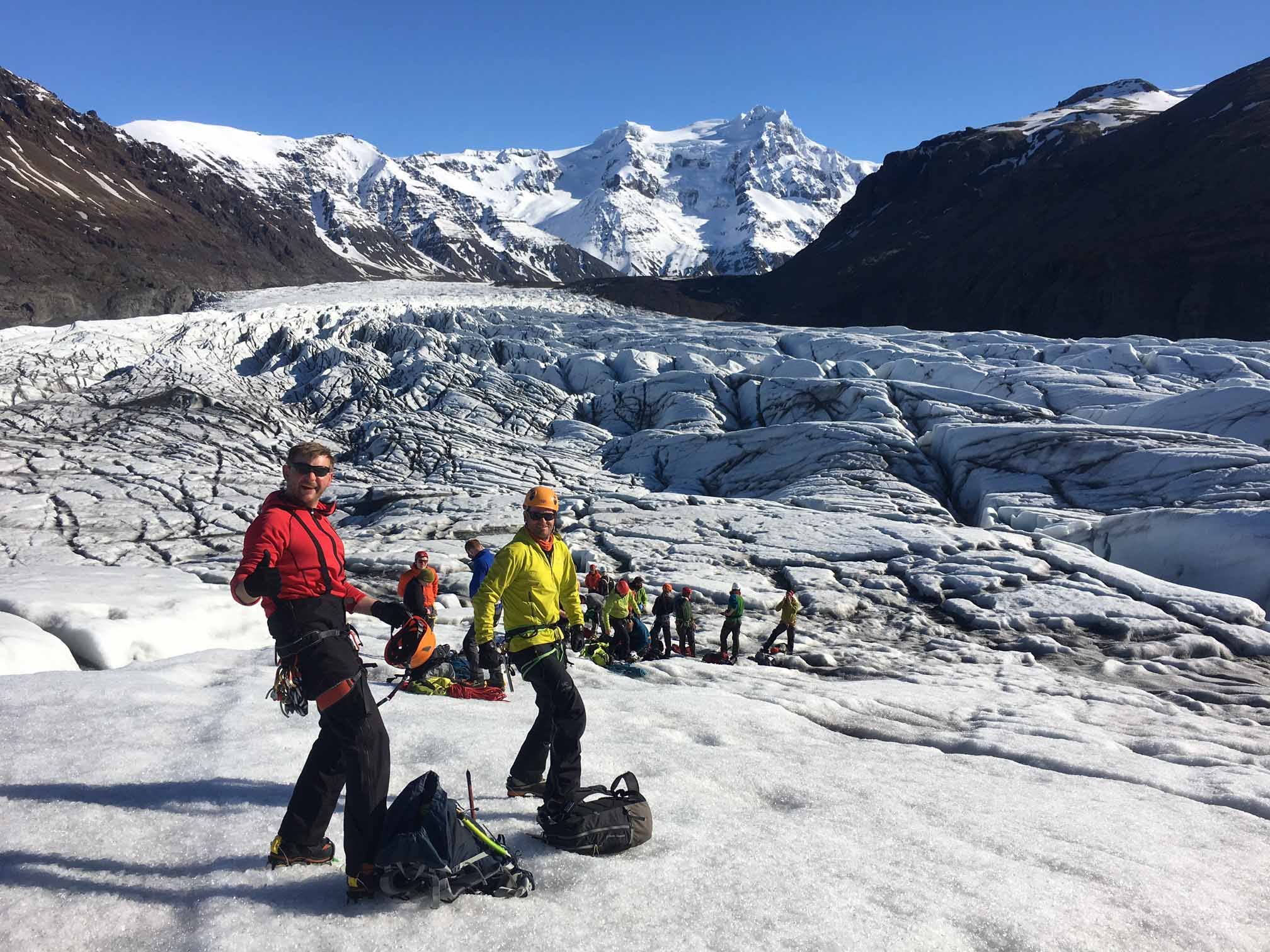 This is an 8-day mountaineering skills development course, covering mountaineering equipment, glacier travel, mountain safety, snow anchors, mountaineering techniques and peak ascents. On the last day, students will have the possibility of being examined and obtaining their Hard Ice 1 certification through the Association of Icelandic Mountain Guides (AIMG)
Ski Tour 1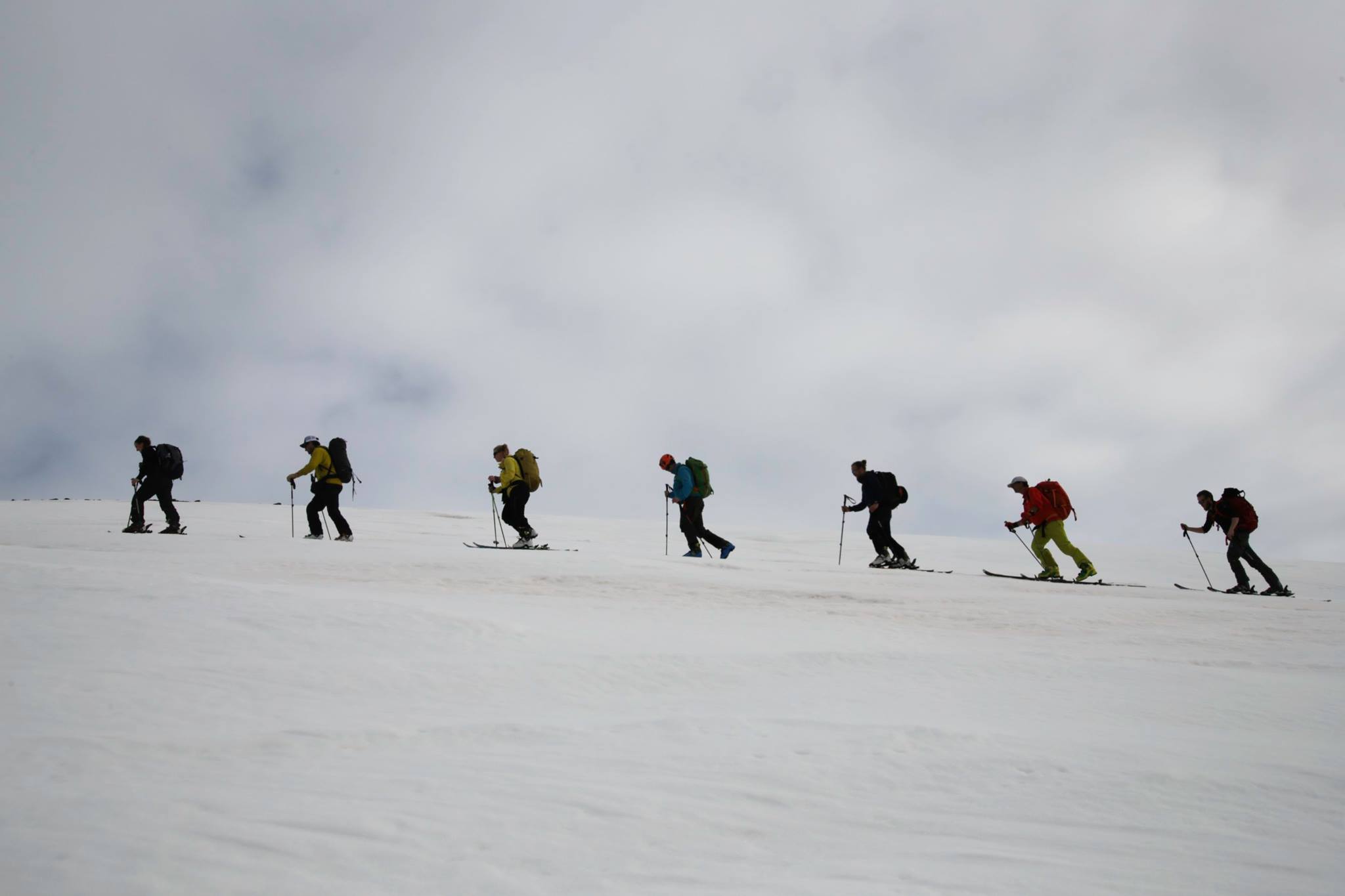 A 6-day ski touring skills development course. This is a preparation course for the ACMG training scheme. Areas that will be stressed include: navigation, tracksetting, emergency winter camping, downhill skiing, basic avalanche terrain assessment and avalanche rescue skills. It is mandatory that students have prior downhill skiing experience.