Iceland Aviation Academy has a fleet of state-of-the-art Diamond aircraft, as well as DA42 twin engine and Alsim simulators.
Just as it is throughout the aviation industry, safety is our number one priority at Iceland Aviation Academy. This has made Diamond aircraft the logical choice when selecting a main manufacturer for our fleet. The body of Diamond aircraft is composed of robust and highly durable composite fibers, ensuring a particularly sturdy design, a fact well known to the manufacturers of larger modern aircraft such as the Boeing 787, mainly constructed from similar fibers. The properties of the material make it possible to create aircraft that are not only exceptionally strong but also more aerodynamic.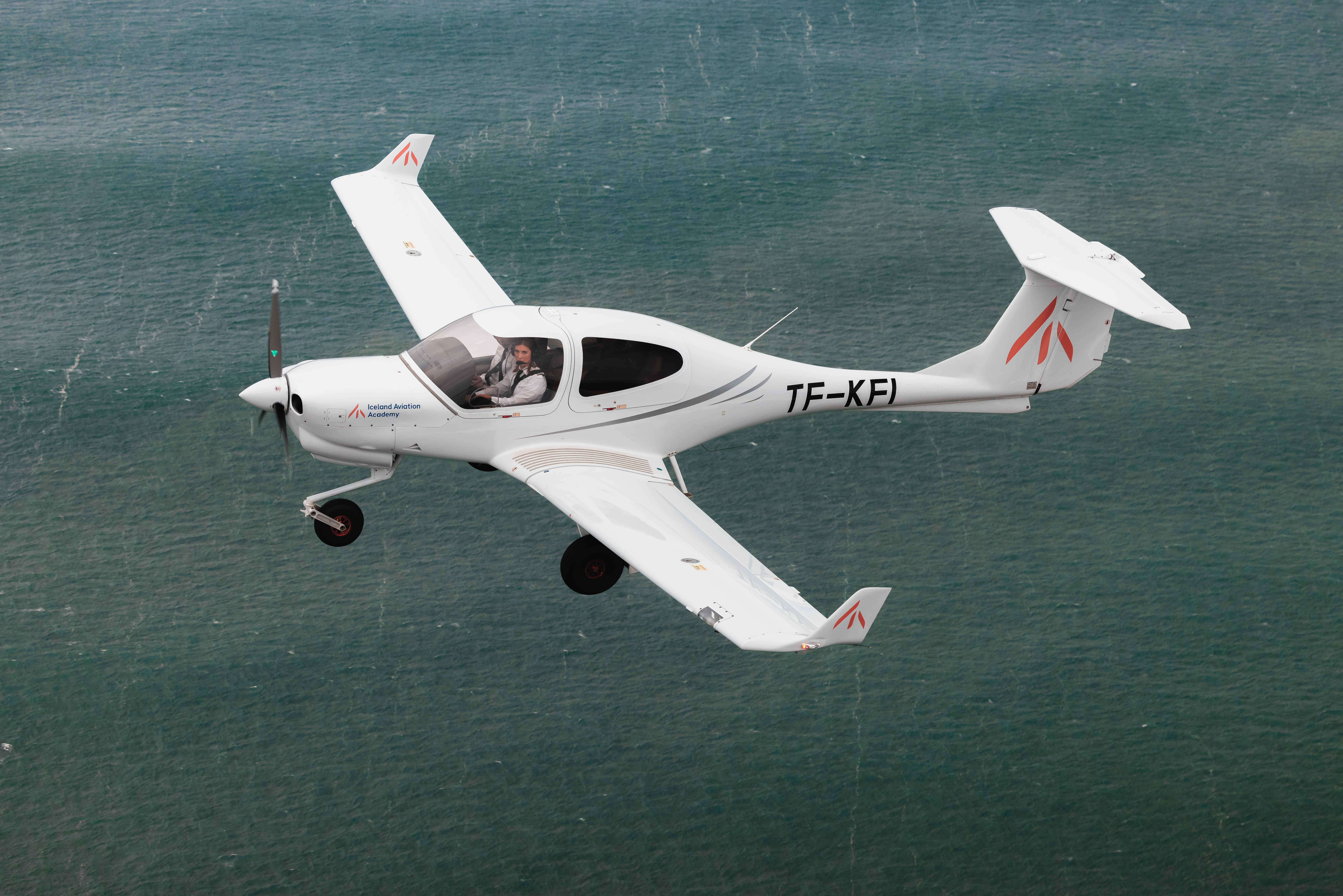 DA40NG Aircraft
The DA40 has four seats and is equipped with Garmin G1000 glass cockpit, making it perfect for flying under instrument conditions. The instrument layout resembles that used on many modern airliners, consequently making a future transition easier. The engine is made by Astro and provides 168 horsepower. Furthermore, the engine is controlled by FADEC (Full Authority Digital Engine Control) to maximize performance and economy. You will find exactly the same type of system in a modern jet. These engines use 50% less fuel than similar sized four-seat aircraft and the increasingly important carbon footprint is nothing but a fraction of that of other older aircraft engines. Noise is also minimal in comparison with similar sized aircraft, making it friendly to both the environment and your ears.

DA42 NG New Generation
The DA42 has four seats. The two 168 horsepower engines have a jet fuel consumption of only 23 liters/5.9 gallons per engine per hour at 70% power - close to 40% less fuel per hour than normal flight training aircraft of similar size. The DA42 NG is the only training aircraft in this category certified for flight into known icing conditions.
The avionics are very advanced and include a digital autopilot, similar to modern day jet airliners. A flight from our base in Keflavik to Akureyri in the North takes 1 hour and 10 minutes. The twin engine DA42 can fly on one engine over any mountain or glacier in Iceland. This is considerably higher than similar twin-engine trainers can offer. The engines are very simple to operate; you only need one action on this twin-engine aircraft to shut an engine down and secure it for the continuation of the flight on the remaining one.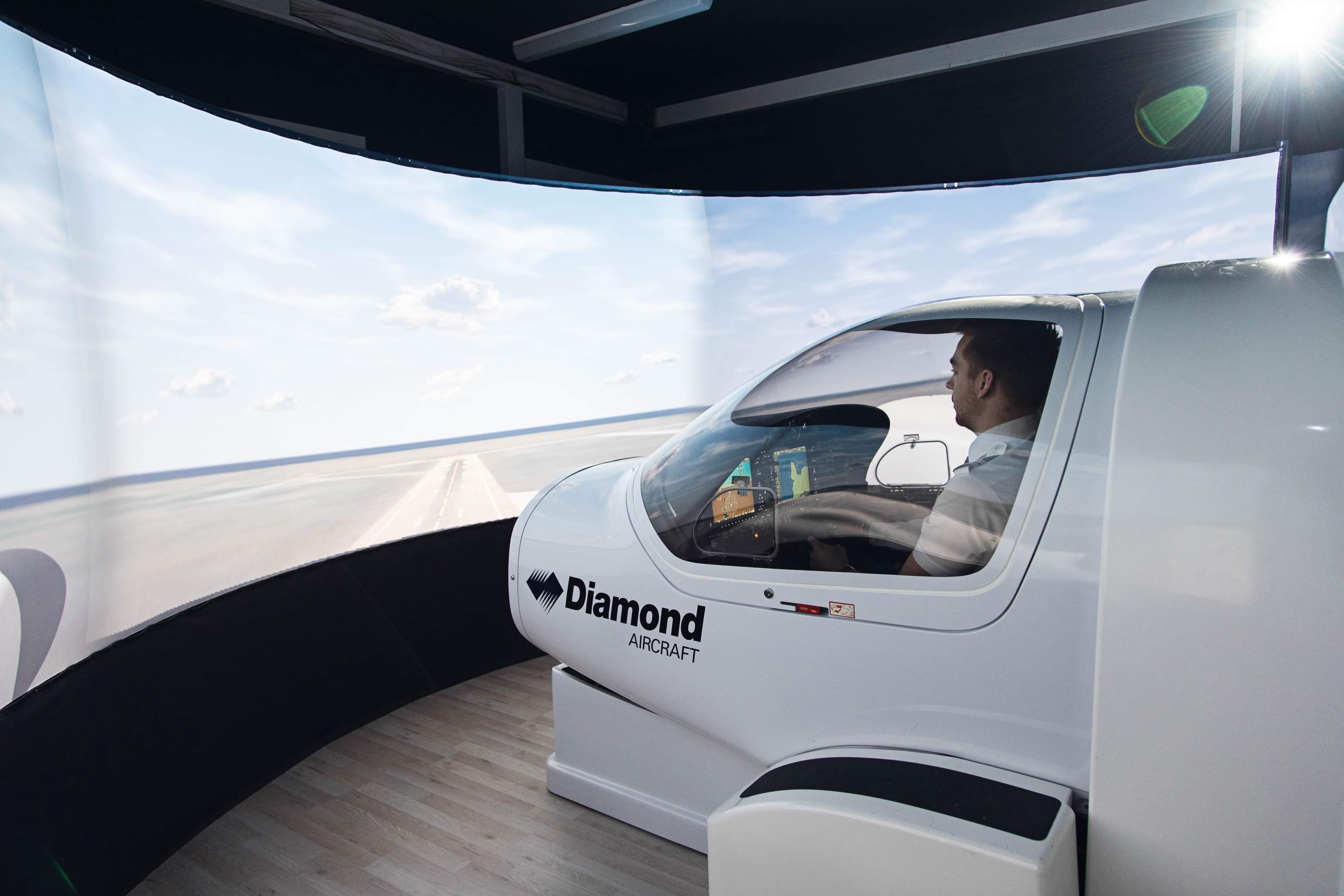 Diamond DSIM Simulator
Diamond's model-specific flight training devices have been developed by pilots, flight instructors and engineers to create training tools that are second to none. They are built of authentic Diamond aircraft parts, with real avionics, high-end visuals and OEM flight dynamic models for fidelity that is simply unsurpassed. Our instructor operating stations are of a caliber that you typically find only on high level full motion airline devices.
Designed both for basic and advanced instrument, navigation and procedural training, they are perfectly suited for instruction, check flights, screening purposes and skill proficiency tests.